Directions
epirusgreece.com
Most tourists arriving in this part of Greece integrate their visit with several other locations, putting together an appealing itinerary. Generally, tourists land in the Greek capital, Athens, and head north to Epirus by taking the Corinth Canal and the strings bridge known as Rion Antirion. That brings them to the Epirus province from the south, via Tsumerka, Amrakikos, and / or the city of Arta. Then they progress towards the Zagori villages, Konitsa, Metsovo and the rest of that area. Other visitors prefer reaching Thessaloniki, some 3 hours' drive from Epirus, and then making their way to Epirus, sometimes integrating the Edessa waterfalls along the way, or visiting Meteora, a slight deviation off the road to Epirus.
Shortcutting the journey with a flight direct to Ioannina, the capital city of Epirus, is also an option. It lets you start out in Epirus without needing to travel from Thessaloniki or Athens. Another possibility when coming from certain countries is to take a direct flight into Ioannina or to the Aktion airport adjacent to the city of Preveza in southern Epirus: Preveza is also a great place for starting your tour. Epirus can also be reached by boat from one of Italy's cities such as Ancona, Bari or Brindisi. Boats sail this line all the way to Igumenitsa, where you can rent a car and start your trip in Epirus.

Ariiving from athens
Although the road from Athens is the longest, it is also the most spectacular and includes the crossing of the Corinth Canal and the Rio Intio String Bridge, and also Amvrakikos golf.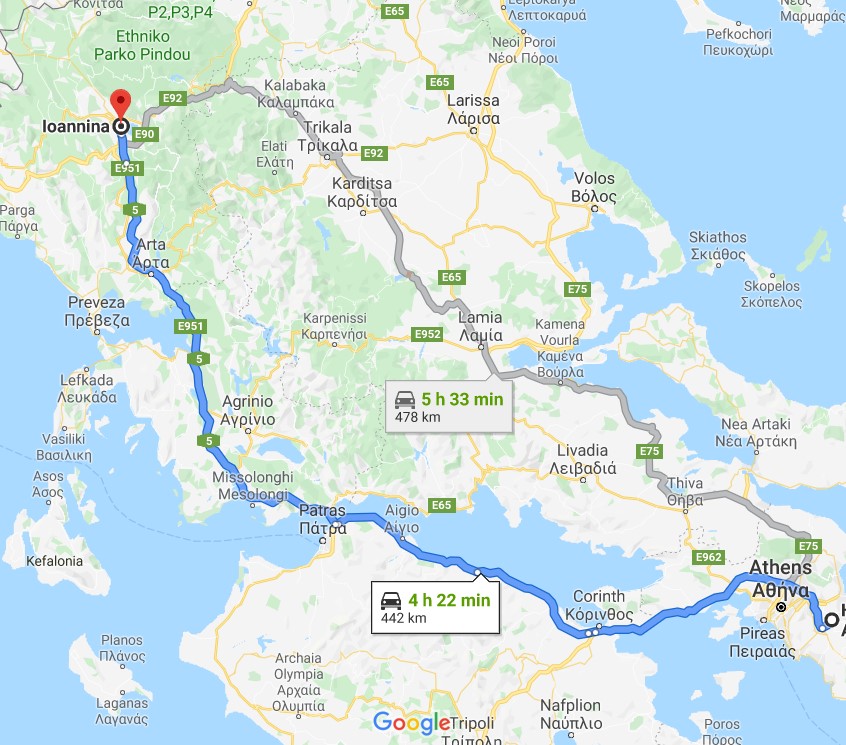 Arriving from Thessaloniki
The road from Thessaloniki is convenient and fast and includes a trip to Agentia, a highway out through the Pindus mountain range.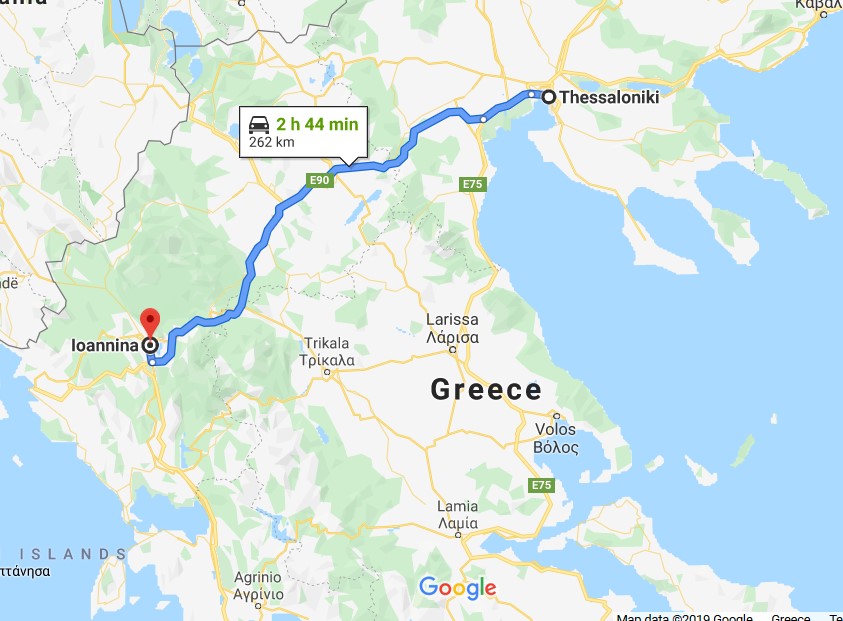 Arriving from corfu
Arrival from Corfu Island also includes sailing, the vehicle can be rented either in Corfu or in Iguminitsa.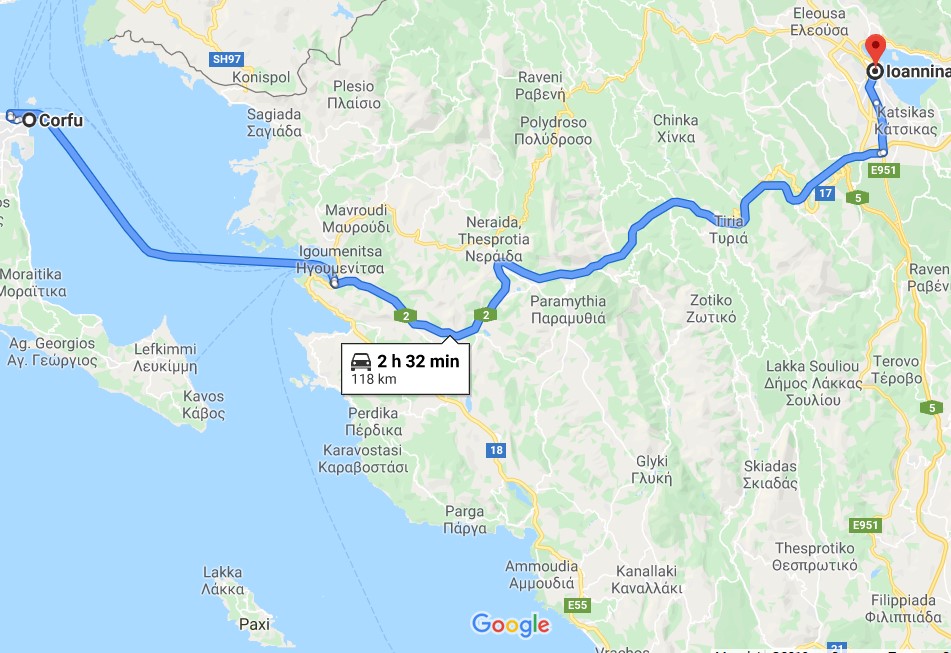 Rio anterio Bridge, on the way from Athens to Epirus.